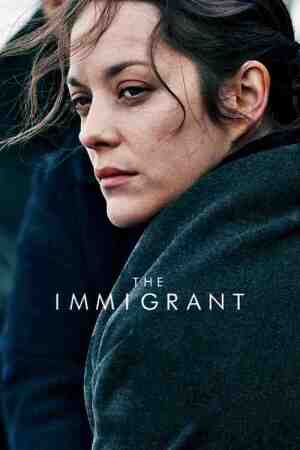 The Immigrant
The Immigrant
In 1921 New York. an immigrant woman is tricked into a life of burlesque and vaudeville until a dazzling magician tries to save her and reunite her with her sister who is being held in the confines of Ellis Island.
Actors: Marion Cotillard, Jeremy Renner, Joaquin Phoenix, Gabriel Rush, Antoni Corone, Deedee Luxe, Angela Sarafyan, Jicky Schnee, Yelena Solovey, Maja Wampuszyc, Ilia Volok, Patrick Husted, Sam Tsoutsouvas, Robert Clohessy, Adam Rothenberg, Matthew Humphreys, James Colby, Margaret Benczak, Peter McRobbie, Tony Ward, Al Linea, Josh Grisetti, Christopher Burns, Susan Gardner, Francine Daveta, Kendra Lansing, Ruby Valentine, Legs Malone, Tansy, Omar Felix, Dylan Hartigan, Glenn Fleshler, Kayla Molina, Christopher Spelman, Joseph Calleja, Daniella Alma, George Aloi, James Thomas Bligh, Ross Brodar, Mark Byrne, Emily Chapman, Merritt Matthew Chase, Victor Competiello, Matt DeCoster, John Farrer, Liam Ferguson, Drew Gregory, Steven R Kaufman, Anna Kuchma, John Mitchell, Michael Morana, Dean Morris, Francesca Murdoch, Julian Murdoch, Loukas Papas, Francesco Plazza, Tom Stratford, Sarah Sugrue, Steven Vigil, John Weigand
Directors: James Gray
Writers: Ric Menello
Countries: United States of America
Release: 2013-07-03
N-14
Distribution countries:



Duration: 113 Min.
Quality: FHD
Language:


6.6