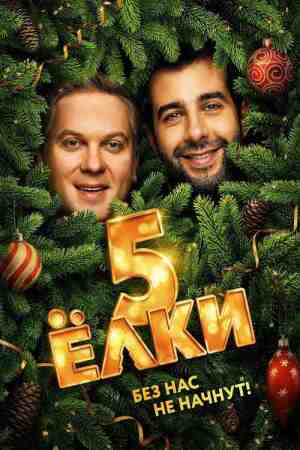 Six Degrees of Celebration 5
Six Degrees of Celebration 5
This time on New Year, the favourite heroes of "Yolki" perform the usual nonsense and hope for a miracle. Borya needs to somehow restore family happiness, and for its sake is ready to steal a penguin from his best friend Zhenya. The Skier and Snowboarder have not matured and stage a mad chase for a Christmas tree. Manya learns how to use the Internet in the hope of finding her old love. The professor from Yekaterinburg has settled down, but now he goes mad from jealousy. In the far North a safety engineer must take a risk and, at last, confess his love. The bloggers who remained with- out Internet have to get out of a lift. Well, and the penguin simply needs to sit down urgently on an egg...
Genres: Comedy
Actors: Sergey Svetlakov, Ivan Urgant, Anna Khilkevich, Aleksandr Golovin, Yuriy Kutsenko, Mariya Shukshina, Aleksandr Robak, Katerina Shpitsa
Directors: Indar Dzhendubaev, Alexandr Kott, Vadim Perelman, Andrei Shavkero
Writers: Roman Nepomnyashchiy, Dmitry Pinchukov, Vadim Seleznyov, Maksim Sveshnikov, Roman Kantor, Yaroslava Pulinovich
Countries: Russian Federation
Release: 2016-12-22
N-13
Distribution countries:



Duration: 88 Min.
Quality: FHD
Language:


3.7