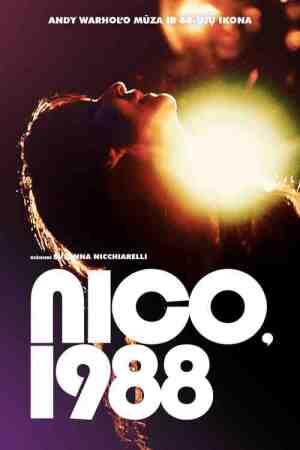 Nico, 1988
Nico, 1988
The muse of Andy Warhol, Christa Päffgen, stage name Nico, singer with the band Velvet Underground and a woman of legendary beauty. She gained a new lease of life after the story everyone knows, when she launched her solo career.
Genres: Drama
Actors: Anamaria Marinca, Trine Dyrholm, John Gordon Sinclair, Sandor Funtek, Thomas Trabacchi, Calvin Demba, Karina Fernandez, Francesco Colella, Freddy Drabble, Matt Patresi, Andy Warhol
Directors: Susanna Nicchiarelli
Writers:
Release: 2017-10-12
N-16
Distribution countries:

Duration: 93 Min.
Quality: FHD
Language:


6.7