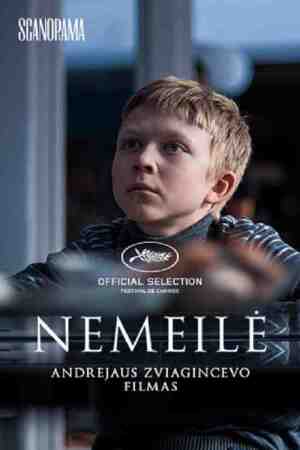 Loveless
Loveless
Zhenya and Boris are going through a vicious divorce marked by resentment, frustration and recriminations. Already embarking on new lives, each with a new partner, they are impatient to start again, to turn the page – even if it means threatening to abandon their 12-year-old son Alyosha. Until, after witnessing one of their fights, Alyosha disappears...
Genres: Drama
Actors: Maryana Spivak, Aleksey Rozin, Matvey Novikov, Marina Vasilyeva, Andris Keiss, Oleg Grisevich, Polina Aug, Sofya Sinitsyna, Sergey Dvoynikov, Dmitry Faynshteyn, Varvara Shmykova
Directors: Andrey Zvyagintsev
Writers: Oleg Negin
Countries: France, Russian Federation
Release: 2017-06-01
N-16
Distribution countries:

Duration: 127 Min.
Quality: FHD
Language:


7.6