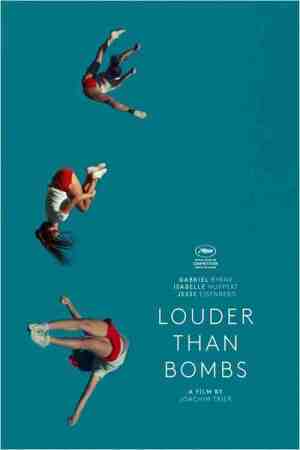 Louder Than Bombs
Louder Than Bombs
Three years after his wife, acclaimed photographer Isabelle Reed, dies in a car crash, Gene keeps everyday life going with his shy teenage son, Conrad. A planned exhibition of Isabelle's photographs prompts Gene's older son, Jonah, to return to the house he grew up in - and for the first time in a very long time, the father and the two brothers are living under the same roof.
Genres: Drama
Actors: Jesse Eisenberg, Russell Posner, Gabriel Byrne, Isabelle Huppert, Devin Druid, Amy Ryan, Ruby Jerins, Megan Ketch, David Strathairn, Rachel Brosnahan, Maryann Urbano, Leslie Lyles, Sean Cullen, Venus Schultheis
Directors: Joachim Trier
Writers:
Countries: Denmark, France, Germany, Norway, United States of America
Release: 2015-05-18
N-7
Distribution countries:

Duration: 109 Min.
Quality: FHD
Language:


6.6