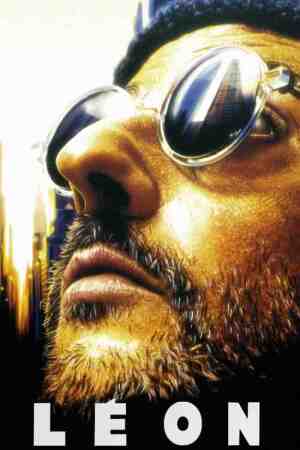 Léon: The Professional
Léon: The Professional
Léon, the top hit man in New York, has earned a rep as an effective "cleaner". But when his next-door neighbors are wiped out by a loose-cannon DEA agent, he becomes the unwilling custodian of 12-year-old Mathilda. Before long, Mathilda's thoughts turn to revenge, and she considers following in Léon's footsteps.
Genres: Crime, Drama, Thriller
Actors: Gary Oldman, Samy Naceri, Danny Aiello, Frank Senger, Mawenn, Jean Reno, Natalie Portman, Peter Appel, Michael Badalucco, Ellen Greene, Elizabeth Regen, Eric Challier, Willi One Blood, Don Creech, Jernard Burks, Matt De Matt, Stuart Rudin, Luc Bernard, Joseph Malerba, Adam Busch, Jessie Keosian, George Martin, Alex Dezen, Kent Broadhurst, Tommy Hollis, Peter Linari, Geoffrey Bateman, Michel Montanary, Gilles Kleber, Christophe Gautier, Junior Almeida, David Gregg, Didier Legros
Directors:
Writers:
Countries: France, United States of America
Release: 1994-09-14
N-14
Distribution countries:



Duration: 111 Min.
Quality: FHD
Language:

Subtitles:


8.5