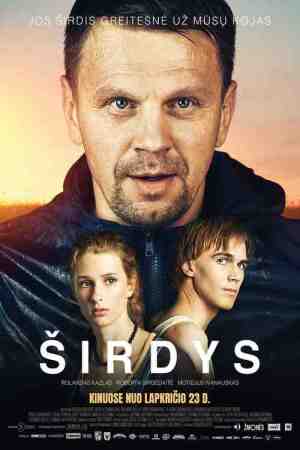 Hearts
Hearts
Early years of Lithuanian independence from the soviets. Rebellious, weak hearted, but strong willed boy Saulius arrives at a youth sanatorium where he meets some charismatic friends, fights for the love of his life and gets some valuable life lessons from his coach.
Actors: Liubomiras Laucevičius, Rolandas Kazlas, Algirdas Gradauskas, Motiejus Ivanauskas, Rokas Siaurusaitis, Indrė Patkauskaitė, Roberta Sirgedaitė, Airida Gintautaitė, Deividas Breivė, Justas Tervydis, Aistė Zabotkaitė, Andrius Alešiūnas
Directors: Justinas Krisiūnas
Writers: Leonidas Jacinevičius, Julius Paškevičius
Countries: Lithuania
Release: 2018-11-23
N-13
Distribution countries:





Duration: 110 Min.
Quality: FHD
Language:

Subtitles:


7.7