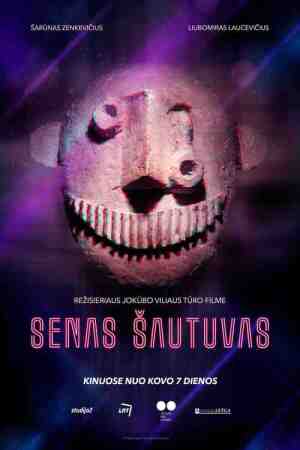 An old rifle
An old rifle
Thirty-year-old Gediminas with a ruptured heart puts his beloved on the last journey. At a funeral dinner, funeral attendees share memories of the late. The interviews reveal that a young woman committed suicide. After the broken Gediminas, some relatives persuade psychologists to seek help, while others attack him and blame him for everything. Meanwhile, in one of the apartment blocks in Vilnius, an elderly, terminally ill surgeon, Kašėta, is trying to get rid of what he used to cherish: selling his old rifle - a remembrance of a successful career, respect and whistle-blowing hunt.

The elder, who still retains a glimpse of himself and the world, spends his last days exploring the surrounding yards and streets with a telescope through the window. In the front of the house, with a single mom, Gediminas relocates after the loss. He works as a taxi driver at night, trying to forget. Grief, self-loathing for the death of a loved one, mom's alcoholism and illness, and the trailer and cynicism of the passengers on the weekends from the bars lock Gediminas into an emotional chasm. All these painful experiences melt away the tenuous remnants of a fragile desire to live. He visits a psychologist, a psychiatrist, a self-help group, but one day he fails. At a crucial moment, the mourning is seen through the telescope by the old man Kašėta.
Distribution countries:



Duration: 57 Min.
Quality: FHD
Language: