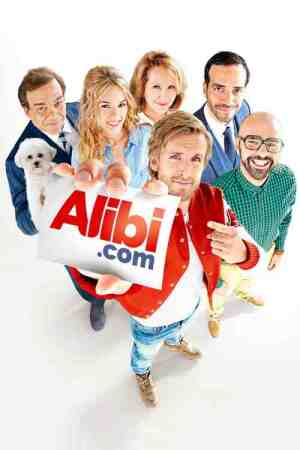 Alibi.com
Alibi.com
Greg founded a company called Alibi.com that creates any type of alibi. With his associate, Augustin, and Medhi his new employee, they devise unstoppable stratagems and stagings to cover their clients. But meeting Flo, a pretty blonde who hates men who lie, will complicate Greg's life, which begins by hiding the true nature of his activity. During the presentation to parents, Greg understands that Gérard, the father of Flo, is also one of their clients.
Genres: Comedy
Actors: Christian Bujeau, Medi Sadoun, lodie Fontan, Philippe Lacheau, Julien Arruti, Tarek Boudali, Nathalie Baye, Didier Bourdon, Nawell Madani, Vincent Desagnat, JoeyStarr, Norman Thavaud, Alice Dufour, Chantal Ladesou, La Fouine, Kad Merad, Jo Prestia, Samy Naceri, Philippe Duquesne, David Bancel, Patrice Guillain, Adam Seddouki, Santi Sudaros, Mathilde Vitry
Directors:
Writers:
Countries: France
Release: 2017-02-15
N-13
Distribution countries:

Duration: 90 Min.
Quality: FHD
Language:


6.5