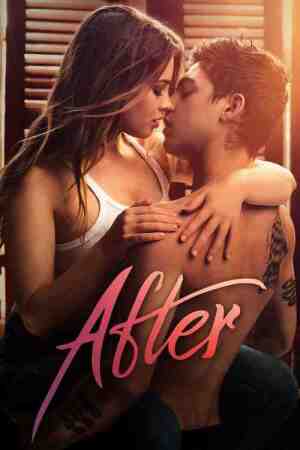 After
After
Tessa Young is a dedicated student, dutiful daughter and loyal girlfriend to her high school sweetheart. Entering her first semester of college, Tessa's guarded world opens up when she meets Hardin Scott, a mysterious and brooding rebel who makes her question all she thought she knew about herself -- and what she wants out of life.
Actors: Josephine Langford, Hero Fiennes Tiffin, Selma Blair, Inanna Sarkis, Shane Paul McGhie, Pia Mia, Khadijha Red Thunder, Dylan Arnold, Jennifer Beals, Peter Gallagher, Samuel Larsen, Jessica Barth, Meadow Williams, Swen Temmel, Rebecca Lee Robertson, Anna Todd
Directors: Jenny Gage
Writers: Susan McMartin, Tamara Chestna
Countries: United States of America
Release: 2019-04-11
N-13
Distribution countries:



Duration: 102 Min.
Quality: FHD
Language:

Subtitles:




5.3