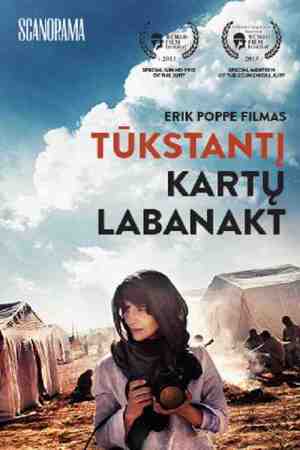 A Thousand Times Good Night
A Thousand Times Good Night
On assignment while photographing a female suicide bomber in Kabul, Rebecca – one of the world's top war photojournalists - gets badly hurt. Back home, another bomb drops as her husband and daughters give her an ultimatum: her work or her family.
Genres: Drama
Actors: Juliette Binoche, Lauryn Canny, Adrianna Cramer Curtis, Maria Doyle Kennedy, Mads Ousdal, Bush Moukarzel, Eve Macklin, Des Nealon, Jonathan Byrne, Najat Azgar, Zoubida Akif, Jameela Shafaq, Omar Elmouden, Catriona Nimhurchu, Peter Sexton, Anna Leah Thorseth Poppe, Rory Nolan, Peter Coonan, Cathy Belton, Denise McCormack, Ciara Gallagher, Ciara Phelan, Youssef Marchouki, Mohammed Soussi, Ahmed El Aoud
Directors:
Writers: Erik Poppe
Countries: Ireland, Norway, Sweden
Release: 2013-08-31
N-13
Distribution countries:

Duration: 117 Min.
Quality: FHD
Language:



7.0